Animal Crossing: New Leaf
image: nintendo-europe.com
The famous life simulation game developed and published by Nintendo which dominated the Nintendo 3DS consoles since its creation (receiving a 88/100 rating on Metacritic). Revisit your childhood again by taking controller of a customizable villager who has just moved into a new town. However you there has been new features added to the game with the 'Welcome Amiibo' expansion which was released in late 2016 which added many new villagers to the game, integration with other Animal Crossing games(allowing you to use saves from earlier versions) and also a whole brand new camp site. 
Jade Empire
image: pockettactics.com
SEE ALSO: Top 12 Bestselling Video Games On Steam 2016
Jade Empire an action-adventure game which was originally released for Xbox on the 12th of April 2015 is a must play for any gamer who grew up in the early 2000's and is looking for a game with great gameplay, nostalgic graphics, and a memorable experience. Jade empire is a fantasy/mythical adventure game based in Imperial China which allows the player to customize their own character by letting them choose their gender and unlock just to name a few different martial art skills, weapons, companions and options to completing missions depending on their karma. The game is famed for being one of the first to feature real-time combat compared to turn based combat which made fights feel much more real and it definitely made this the best action game of its time. 
Tomb Raider 2
image: romhustler.net
The best Tomb Raider game in my opinion(mainly due to the adorable Winston who is present in the thumbnail of this article), being the oldest game on this list it will transport you back into the past where you will have to fight blocky beasts ranging from tigers to monkeys and enjoy your triangle boobs. This awesome game was also the inspiration for the film adaptation released in 2001 featuring Angelia Jolie. 
[smartad id="4" align="center"]
Bully
image: Rockstar
Here we go, one of the two Rockstar developed and published games on this list, travel back to the fictional town of Bullworth where you play as James 'Jimmy' Hopkins a 15-year-old savage with the end goal of rising through the ranks of his new school. You must battle prefects, other bullies, the nerds and of course get as many chicks as you can. You have the option of playing the game in its old graphics or play the Remastered version released in 2008 which has minor improvements but takes away from the experience especially since despite the graphics being 'remastered' they are still pretty ancient for our time. 
Grand Theft Auto: San Andreas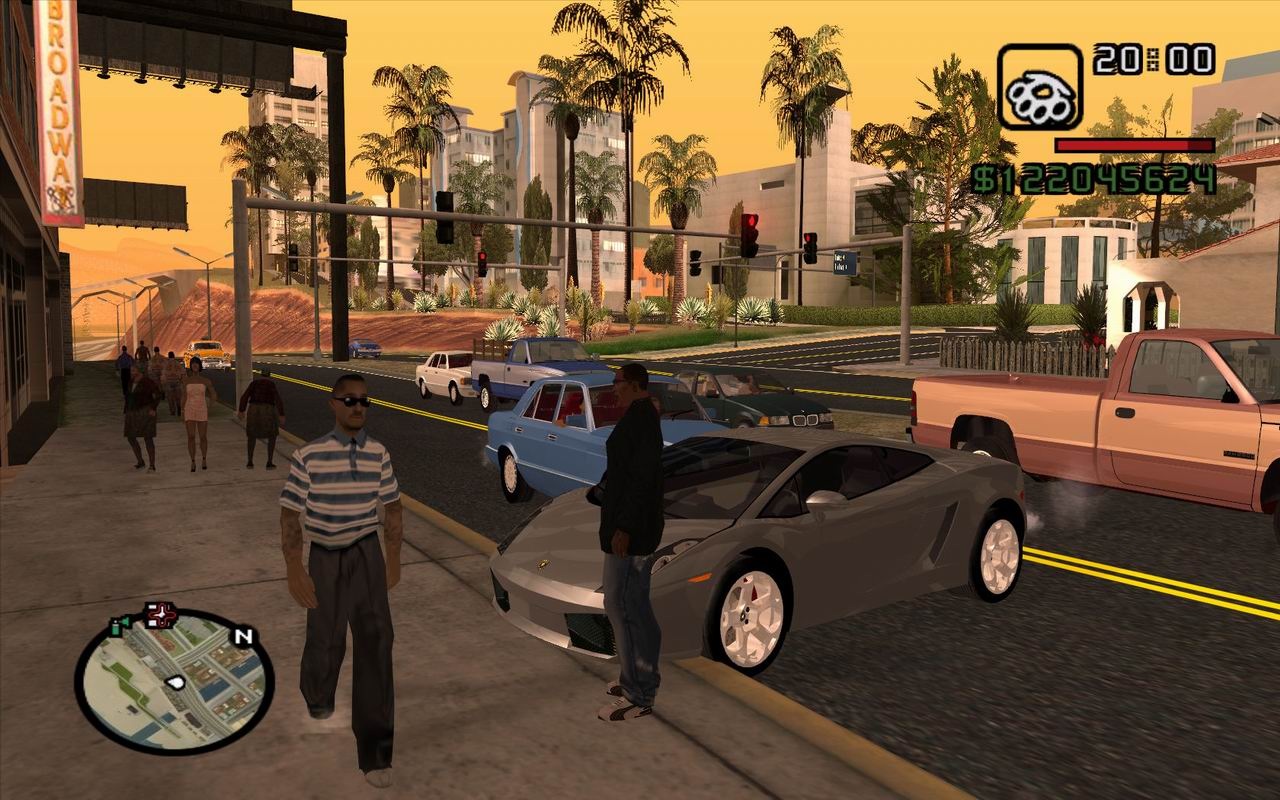 image: Rockstar
One of the most iconic open world games to have been released to date, this is a must play for any veteran gamer looking to have another go at some old classics. But don't get put off by the fact that it was released in 2004 it is still better than most open world games released in 2016. The open, non-linear gameplay allows the player to explore and play the game whatever way he likes, the player can swim climb making the limitations almost non-existent. Oh and I forgot to add the game features over 250 unique vehicles and this is without mods!!