Top 10 Best Selling Games On Steam In 2016 (Measured by Gross Revenue) – THIS LIST IS IN NO PARTICULAR ORDER
Fallout 4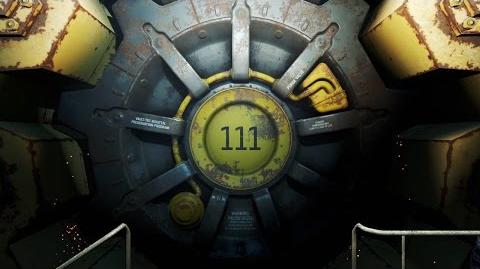 image: Bethesda
Fallout is an action adventure role playing game which allows you to customize your own character and go out looking for your lost son after a nuclear strike. The game received mostly positive reviews with a review of 84/100 from Metacritic for the Steam version. It reportedly sold 12 million copies in the first 24 hours. 
Dark Souls 3
image: playstationlifestyle.net
SEE ALSO: The Best Selling Video Games of All Time
Dark Souls 3 is an action role playing video game developed by FromSoftware, it was a critical and commercial success from the get go. It sold 200,000 copies in its first two weeks and it has shipped so far 3 million copies worldwide.
XCOM 2
image: gamespot.com
XCOM 2 is a turn based tactics video game developed by Firaxis and released on September 26th 2016. The game sold over 500,000 copies in its first week on Steam. 
[smartad id="4" align="center"]
Rocket League
image: steamstatic.com
Rocket is a soccer game involving vehicles used to play the game, it was developed any published by the studio Psyonix and released in 2015. It was an unexpected success with it selling over 2 million copies in its first two months with by the end of 2015 Psyonix reporting over 19 million users. 
Tom Clancy's: The Division
image: wikipedia.org
Tom Clancy's: The Division is an online only third person shooter set in an open world environment. The player is a member of the Strategic Homeland Division also known simply as the Division tasked with reclaiming the city and order after a deadly virus that swept through the city which is based on modern day Manhattan. It had some negative reviews but still managed to be Ubisoft's best selling game to date and the best-selling video game in the month of March 2016. 
Sid Meiers Civilization VI
image: wikipedia.org
Civilizarion VI is a grand strategy game which allows you to lead your chosen nation as a historical leader from the Stone Age to the Future Era. The game won 3 major Video Game Awards in the year of its release in 2016 (Game Critics Awards 2016: Best PC Game, Game Critics Awards 2016: Best Strategy Game and The Game Awards 2016: Best Strategy Game). It sold more than 1 million copies in its first 2 weeks which is amazing for a grand strategy game of any kind. 
[smartad id="7" align="center"]
CS:GO
image: g2a.com
Counter Strike Global Offensive continues to rank very highly in the sales charts despite being released in its latest incarnation in 2012. It is a multiplayer first person shooter with a massive eSports scene. Despite having big issues with a new gambling market coming out of the game it still managed to sell millions of copies. 
Dota 2
image: steamstatic.com
Dota 2 is a free to play multiplayer online battle arena mode which originally started out as a mod for Warcraft. The independent game version backed by Valve was released in 2013. The game is free to play but has many microtransactions which puts it in the top 10 highest grossing games on Steam in the year 2016 a position it has held since the game's release. 
No Man's Sky
image: playstation.com
No Man's Sky was one of the most anticipated games of  2016 and it would have been a great game if everything that was promised by the developers Hello Games was delivered. It managed to sell million in its first few weeks but in a month the player numbers dropped by over 90%. Despite its large number of sales which were not dented but those who were lucky to get a refund, there were industry regulators who filed inquiries over misleading advertising but nothing came out of it. 
[smartad id="8" align="center"]
Total War Warhammer
image: hydra-media.cursecdn.com
Total War Warhammer is a turnT based strategy game and real time 3D battle simulator, it is the first game in the Total War series not to be based on a historical period instead this game is based on the Warhammer universe opening many possibilities for the franchise. It sold half a million copies in its first few days and was the fasting selling Total War game in the franchise to date. 
Grand Theft Auto 5
image: Rockstar
What can I say about GTA 5 it is the best open world game out there and is as many of you should know the best selling and fasting selling game in history. Despite being released in 2013 it continues to dominate the sales charts every month and things don't seem to be changing in 2017 but GTA 6 seems to be close after all 4 years gap is a long time but GTA 5 does not seem to be finished with frequent DLC's being released. 
The Witcher Wild Hunt
image: kinguin.net
The Witcher 3 is an open world action-adventure role-playing game released in 2015 by Polish developers CD Projekt RED. The game follows protagonist Geralt and allows the player to explore the biggest open world maps out there with it being 3.5 bigger the Skyrim map. To date it has sold over 10 million copies with 1.5 million of those being pre-orders.
Source: http://store.steampowered.com/sale/2016_top_sellers/